How much is your vehicle worth? Auto Appraisal Network-Detroit has your answer!
We provide select nationwide on-line and virtual vehicle appraisals.
We offer on-site service inspection and appraisal services in Michigan and Northern Ohio.  
We specialize in classic and late model car appraisals, truck appraisals, motorcycle appraisals, camper appraisals, and RV appraisals, boat & marine appraisals of all types. No need to bring your vehicle to us. Our local appraisers come to you in 24 to 48 hours. If that's not convenient enough, we offer virtual appraisals when appropriate.  
If you have a custom vehicle, we have you covered. We have one of the nation's largest databases of classic and custom vehicles to value your ride properly.
Here's just a few of the services we offer: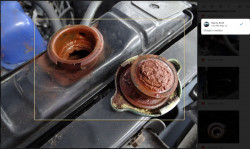 Vehicle inspections - We also offer the most comprehensive pre-purchase vehicle inspections throughout Michigan that include almost 200 HD digital images with comments, videos, electronic condition report and a 30-minute Google Meet follow up. All our car inspectors have years of automotive restoration and collision repair experience. Safeguard your loved ones and your checkbook by spending the money to get a quality vehicle inspection from an experienced collision repair and vehicle restoration specialist.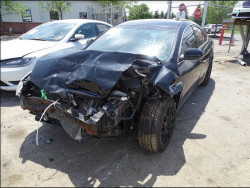 "Prior-to-loss" services - If you're tired of dealing with an insurance company on getting paid what you're owed on your total loss auto, motorcycle, camper, boat, or RV claim, let one of our experienced independent appraisers take over. We've raised our clients' settlements by more than $600,00 in under three years. We have over 30 years of insurance negotiation expertise to get you the highest total loss settlement.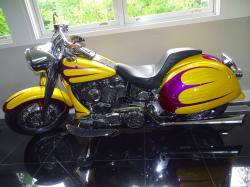 Replacement/Agreed Value appraisals - You must have a certified appraisal to insure your custom or rare vehicle properly with an Agreed Value policy and not a Stated Value Policy that pays you a fraction of your investment. 
Contact us for your specialty vehicle, boat and diminished value appraisals, pre-purchase inspections, and total loss claims dispute help. Serving on-site inspections in the great states of Michigan and northern Ohio. In addition, we offer a wide variety of on-line & virtual appraisal services nationwide. 
We have the experience and an extensive database of classic car research, along with most all motorized vehicles, to appraise your car, truck, motorcycle, boat, or RV fairly and accurately for insurance needs, private-party and dealer resale, financing, internet pre-purchase inspections, divorce settlements, and estate planning.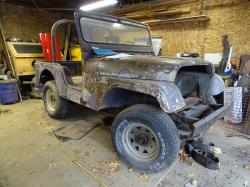 We now provide surety bond appraisals required by the State of Michigan for lost and jumped titles. 
Check out our Service's page for more information. 
Professional Appraiser
Auto Appraisal Network-Detroit provides professional certified appraisals throughout Michigan. 
Royal Oak, MI, 48067

What is Auto Appraisal Network? Video format is not supported by your browser