Pre-Purchase Inspections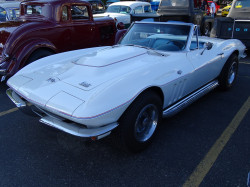 Finding and buying the used or pre-owned vehicle of your dreams has been made easy, thanks to the internet. You can locate just about any car you can think of for sale somewhere online. Sadly, though, there's no shortage of scammers and unscrupulous people in the world just waiting to take your money without delivering something in return.  
Luckily, there is Auto Appraisal Network Detroit. We have restoration and collision repair experienced car inspectors that will thoroughly review, in great detail, the vehicle you wish to purchase and perform a comprehensive inspection of the vehicle to determine its actual condition. With over 30 years of collision and restoration experience, our high skilled appraisers look for any
improper repairs, hidden damages, and perform the most detail inspection in the industry. It's all put together in a digital valuation that includes over 200 HD digital images with comments referencing concerns, videos, categorized condition report and a 30-minute Google Meet follow up. Whether you're the buyer or the seller, a report like this one is invaluable! 
Our mission is to bring the buyer and seller together with the knowledge of a vehicle's most accurate condition at the right price. You can rest assured that a vehicle inspected by one of our experienced appraisers meets the highest pre-purchase inspection standards, not just a standard checklist of items marked by an inexperienced inspector like many of our competitors. 
If you are trying to sell a vehicle, getting an inspection done before you list your vehicle for sale can help you sell faster and give your buyer peace of mind. 

PROTECT YOUR FUTURE INVESTMENT.
Set Up Your Pre-Purchase Inspection Today!