Looking for free family fun?
August 26, 2020
by
Marty Ruth
"Proud to be an American!" Has COVID-19 got you and your funds down? Does your family want to enjoy a stay-cation? If you're looking to spend priceless quality time with your family, attend your local "free" classic car show. Your children will love learning about the real nuts and bolts that made America great! Heck, you may find your childhood dream car for sale. Don't buy on the fly - Get it appraised!
When considering buying a classic car, motorcycle, or RV there's more to it than lifting the hood, kicking the tires, and a quick test drive. There's four important things to consider when buying a specialty vehicle - supply, demand, quality and sentimental value. Auto Appraisal Network - Detroit will help you put a price tag on the first three - the last one comes from within your heart, mind and soul.
Auto Appraisal Network - Detroit can provide you with a pre-purchase inspections and Finance Appraisal to help you make the right purchase. Contact Marty Ruth to schedule your appraisal today.
Click here for a list of free and low-cost car shows in Southern Michigan.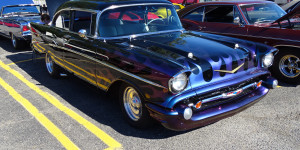 Looking for free family fun?
Introduce your children to a classic American past time - a local classic car show is the perfect family event and they're free!